The Senora Simpson Service Award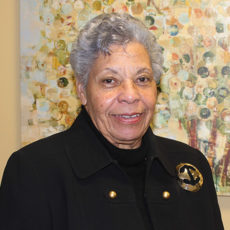 Past Recipients
2019    Katherine Larson PT, DPT
2018    Laura Cohen PT, PhD, ATP/SMS
2017    Jason Dring PT, DPT, GCS
2016    Jeff Robinson PT, FAAOMPT
2014    Alison Lichy PT, DPT, NCS
2013    Carole Lewis PT, DPT, GCS,
             GTC,CCOEE, MPA, MSG, PhD, FAPTA
2008    Gloria Rogers, PT, DPT
2007    Senora Simpson PT, DrPH
This award was established in honor of Senora Simpson, PT, DrPH, for her outstanding contributions to the field of physical therapy. The award is presented annually to an APTADC member at our Fall Meeting.
Nominees should be:
PTs or PTAs who have demonstrated outstanding service to the profession of physical therapy in the area(s) of patient care, supervision, administration, education, and/or research.
PTs or PTAs who have participated and been a dominant force in activities that have significantly affected chapter or professional growth and development.
If you know of someone whom you would like to be considered for the award, please send in your nomination and include:
Name, designation, address, & contact information
specific activities and contributions that you feel qualifies him/her for this award
current curriculum vitae for the nominee.
Send submissions to: Lauri Jacobson, Executive Director | e-mail info@aptadc.org.