Calendar

August
25- COVID-19 Panel Discussion

Advertise your Course
COVID-19 Panel Discussion
August 25
6:00-8:00 pm
Free for Members | $50 for Non
REGISTER (Members Log In to Get for FREE)
Join APTA DC as we discuss the impact of the pandemic on Black and Brown communities. We will discuss:
Social determinants of health within D.C.
PT treatment strategies for COVID-19 patients
Past and current efforts to combat health inequities and disparities
If you are unable to attend the live event, we will be recording it for on demand access in early September.

* This course fulfills the public health priority of "Implicit bias, cultural competence and  culturally and Linguistically  Appropriate Services  in health and health care."
Courses to Fulfill the Public Health Priorities – Free for Members
Available for purchase for non members.
Get to Know your   Learning Center
Get all your annual CEUs at one low price – buy 2 courses; get the the rest for free! Explore more than 35 courses that are complimentary for APTA members.
In addition, members have free access to 150 CE modules from CINAHL Information Systems via EBSCO's CINAHL Complete and Rehabilitation Reference Center.
COVID and Telehealth Courses
Please visit these catalogs often so that you can review the updates as they become available.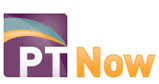 Want MORE CEU's – FOR FREE??
APTA members have free access to an additional
150 CEU modules from CINAHL Information Systems via PTNow's Rehabilitation Reference Center (RRC). Each module is 0.1 CEU and is aligned with a current clinical review on the same topic.
Continuing Education Approval in DC
The Licensing entity for PTs and PTAs in DC is through the Department of Health. They no long approve CE. Instead, they will recognize and accept, for licensure renewals, continuing education seminars, workshops, or programs that have been approved by the following entities:
1. The American Physical Therapy Association (APTA);
2. The Federation of State Board of Physical Therapy (FSBPT)- ProCert;
3. The American Occupational Therapy Association, Inc.;
4. A health care facility accredited by the Joint Commission;
5. A college or university approved by an accrediting body recognized by the Council on Postsecondary
Accreditation or the Secretary of the United States Department of Education; or
6. Any of the following organizations if the training is substantially related to physical therapy services:
a. The American Medical Association under Physician Category I; and
b. The American Nurses Association.